The Anything Goes Omelette | Recipe
Posted on
Eggs; you really can make a meal from anything! Nanny C used to be the owner of chickens, the Moo's loved nothing more than filling their baskets with freshly laid eggs. We enjoyed many a year of baking, boiling and frying, until the chickens started to get a bit to old for laying and they went back to live on the farm we got them from. Luckily British Lion Eggs aren't expensive, being so versatile they are a staple part of my weekly shop.
We are a big fan of omelettes and there are plenty of egg recipes out there, but regular readers will know I'm not a big follower of recipes! Here is my The Anything Goes Omelette and really anything does go!
I like to use a small frying pan and make individual omelettes, which I normally serve with a few chips and a side salad, making them a perfect quick, healthy meal or light lunch.
Ingredients
As it's an anything goes omelette you can literally add anything! If you have any left overs – ham, cooked meat, the hard end of a chorizo, random mushroom, spring onions, spinach, tinned sweetcorn, etc etc …. To make mine I used the following :
Frozen sliced red onions. I've started buying more frozen veg as I find it lasts longer and is great when you jut want a handful rather than a whole onion)

Handful of cherry tomatoes which I cut into quarters

Sliced red and green peppers. Olive prefers a pepper to most fruit so I always have a few in the fridge.

Grated cheese

one potato

8 eggs (there is 5 of us)
Instructions
Peel and thinly slice the potato and par boil (if you are adding frozen veg like peas or sweetcorn this is a good time to pop that in to with the spud)

Fry off the onions, peppers until soft

Add the tomatoes but don't cook for too long or they go mushy

Beat the eggs in a bowl

Add all the ingredients you are using in to the mixture and stir well – I do this rather than in the pan as a) it gives you a chance to mix everything up and b) a chance to give the pan a quick clean to stop the omelette sticking.

Using a ladle spoon the mixture into the pan and cook on a low heat

When it starts to peel at the sides flip it over (sometimes if the mixture is quite chunky I use a plate to turn mine)

When the omelette is cooked through thoroughly serve it up with you chosen accompaniments (in Olive's case this would just be tomato sauce!)
If you have any great omelette pictures/recipes do tag me in them @CharlieMoos on Instagram, Twitter and Pinterest.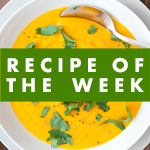 This is a collaboration with British Lion Eggs we were provided with an egg boiler in return for this post. Which we used to boil a ton of eggs for egg throwing and decorating at school!